Unhealed wounds bleed.
They will bleed over everything and everyone in our lives until we do the deep inner work to heal them.
Have you ever wondered why it sometimes feels like you've done the inner work; yet nothing changes? You try the therapies. You read the books. You listen to the podcasts…and it all helps, and it (usually!) works – for a while.
But then… it doesn't.
You end up back in the same mindset, the same funk, with your same negative 'inner mean girl' thoughts wondering, "what the hell, how am I back here again?"
Let me explain….
There are deep subconscious wounds within us all that require deep subconscious healing.
When these wounds are left unhealed, they bleed into all areas of our lives manifesting themselves as the problems, patterns, behaviours, thoughts, struggles that keep us stuck and feeling like we have no control.
The secret to healing these wounds is in doing the subconscious healing work to release and reprogram our emotions and our beliefs systems.
The most important relationship we have is the relationship with ourselves, for how we see ourselves is how we see the world.
If consciously or unconsciously you see yourself as a woman who is broken, not good enough, not worthy, not lovable, who is struggling, suffering, hurting, let down by people and unable to trust then you are going view the world through the lens of those wounds, which will in turn create your experiences and your reality. 
It's time to go deep, deeper than you have ever allowed yourself to go before.
It's time to find out exactly where and why you started believing the shitty, limiting things you do about yourself; and heal them at the root.
All these problems are like weeds growing in the garden of your mind and you keep mowing over them with a blunt lawn mower wondering why the weeds keep growing back. It's time to pull them out at the root so that you can set yourself free and no longer allow these weeds to define who you are.
That is exactly what we do together in my Breakthrough Coaching.
I am going to teach you how to turn your pain into your power and your mess into magic so that YOU are no longer defined by what's happened in the past or the times you failed and all the other problems and struggles you have been collecting as evidence against yourself. No more, not on my watch!
It's time to tell your story differently.
It's time to take back control of your mind and life.
It's time to take back your power.
In my 1:1 Breakthrough Coaching that is exactly what we are going to do together.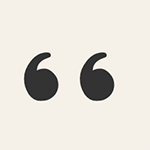 Let me say this first; Krystal has changed my life. Before I started my 1:1 Breakthrough work with Krystal I knew things weren't great for me, but I didn't realise how bad they were until I really started to put in the work. I put off contacting Krystal for weeks, thinking of all the scenarios and excuses as to why I didn't need to spend the money, or that my husband might think this is some weird thing I am doing that's a waste of time/money too.
But all those were, really, was excuses.
On the first clarity call with Krystal, she spoke about investing in myself. "You are worthy of this investment!" she had said. I didn't believe that I was at the time but I was desperate for some sort of change and so I hesitantly agreed and held my breath as I started the journey. It was confronting, astonishing, emotional, and so ground-breaking on numerous levels. All the pain, trauma and conditioning I had been carrying for 30+ years of my life literally came to a head, and it felt like it had mowed me over.
Then from the pits, Krystal literally coached, supported, and guided me out of that black hole I had fallen into, and I had so many light bulb moments of clarity that it felt like the light become brighter and the heaviness became lighter and lighter each session.
This 1:1 Breakthrough journey has completely changed my view on how I see the world and how I see myself. I am not completely immune to being confronted with challenges now. I still am, sometimes daily. But it's my newfound ability to move through those challenges with ease that is the real strength and tool that I gained from this experience and the work we did together. Krystal is assertive, she carries a "no bullshit, no excuses" approach but also meets you with such compassion and understanding that you know you are supported, you're just not being enabled at the same time.
Krystal, you already know I am forever grateful.
Ladies, if you are like me and know that things are just not right in your life. Don't try and make excuses or rate them as insignificant. You ARE worthy of any investment (both time and money). Just do it. You won't regret it.
Stacey
What does it mean to Breakthrough?
Utilising a range of powerful subconscious reprogramming modalities, we will identify the significant emotional events of your life and unpack your stored negative emotions that have been blocking your path and holding you back.
Releasing the stored negative emotions of anger, sadness, fear, hurt, guilt, and shame at the root cause to heal those old bleeding wounds.
These emotions that you have held deep inside, that pour out of you, in unexpected and painful ways.
That anger, the guilt, the shame that works its way into your life in ways you never intended; spilling out into your relationships, onto all the people that you love.
These emotions are not what they seem.
They are in fact your unhealed wounds bleeding over your beautiful life.
The unhealed wounds you been putting quick fix band aids on.
Are you ready to try a deeper and different approach? Of course you are!
How do I know this? Because you wouldn't be here on my website, reading this page, reading every single word right now if you weren't ready.
Trust that you are here reading this right now, feeling all that you are feeling because you were in fact guided here to do this for yourself.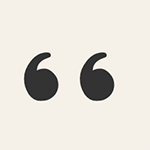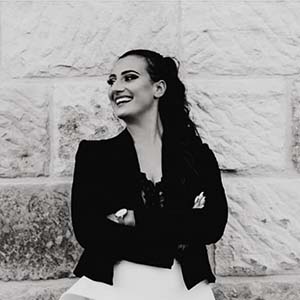 This is one of the most difficult reviews to write. I haven't quite been able to find the words to express my gratitude for the work Krystal does and the person she is.
I worked with Krystal and experienced her 1:1 Breakthrough mentorship, and BREAKTHROUGHS are what I absolutely had! If you are considering working with someone to help heal your past trauma, or want to learn how to move beyond your limiting beliefs, I cannot recommend Krystal enough. I am a mindset coach myself and finding someone who was a good fit, was important to me.
Krystal has the skills, knowledge love and compassion to hold such a safe space to explore old beliefs and stories, allowing you to really get to know yourself on a deeply subconscious level. Krystal will support you in recreating yourself, so that you can live life to your fullest potential. If you're thinking about it, do it! I am infinitely grateful for the work Krystal does.
Thank you, thank you, THANK YOU!
Martha
Hi, I'm Krystal
I am a Mindset and Empowerment Coach, and all-round facilitator of deep transformational healing and change for women all over the world. 
The work I do in the world is all about helping women to heal their relationship with themselves, breakup with their inner mean girl, dismantle their negative self-beliefs, turn their pain into power and their mess into magic, so that they can become their most aligned, empowered selves.
I am so deeply passionate about this work, and I want to share with you why…
I come from a long lineage of women who have experienced the worst type of trauma. The type of trauma that nightmares are made of. This generational trauma has bled all over my family, all over our relationships, into every crevice of our lives. There is not one of us who had not been affected in some way by the horrible, dark things that have happened to the women in my family.
For most of my life I carried the pain of this generational trauma on my shoulders. I was so angry, unbelievably defensive, and unable to regulate my emotions. I was so hurt, I believed that I was unlovable, I believed that I was unworthy, that I wasn't good enough and the worst thing that I believed about myself was that I was a bad person and that at any minute everyone around me would figure it out too, figure out just how horrible I was.
Holding on to all that negative emotion and disempowering beliefs dictated how I showed up in the world and, I showed up in the world as a little girl and young woman who didn't think very highly of herself. I accepted so much less than what I deserved, I put myself in dangerous and scary situations, I let people use me, abuse me and then when I was old enough, I did everything in my power to numb every part of myself.
Over a decade ago, I decided 'no more'.
I had just left an extremely toxic and emotionally abusive relationship which was the catalyst that threw me into my own healing and personal development journey.
I spent years going to events, reading the books, listening to podcasts, trying to meditate, wondering why I still felt so stuck, why I was still struggling within myself.
I knew If I wanted a different result, it was going to require a different approach.
It was at this time that the universe stepped in and started guiding me (just like it is guiding you right now). I was at yet another personal development event (which are amazing, absolutely no shade) and I met someone who shared with me about this type of therapy/coaching called 'a Breakthrough' as soon as the words left his lips and touched my ears every cell in my body said 'YES' and I instantly knew that this was the thing I was meant to do.
The universe works in powerful and magical ways because before I knew it, I was then being introduced to a specialised Breakthrough Coach.
Now full transparency here, at the time of speaking to this specialised Breakthrough Coach I had no money honey; I think from memory I had like $27 bucks to my name and when she told me the cost to do a breakthrough with her, I literally almost fell off my freakin chair.
Its was $5000; cash only, no payment plans, and I must pay her in full before we begin and with my $27 in my account I said "YES!" but that I would need some time to create the money to do it, so we set a date that was 3 months away (mind you I had absolutely no idea how I was going to pay her) and I made the decision that I was going to find a way to do this for myself and that's exactly what I did.
You see that decision I made in the energy of 'no matter what, I am finding a way for myself', that unlocked the magic of the universe (I know I am getting woo woo here but roll with me) because suddenly, the universe started to conspire to help me achieve my goal. I took inspired action, from a place of 'no matter what' and within 4 weeks I had the money, in cash and paid her in full without getting a loan, without using credit and without putting myself under any financial stress. Nope, I made the decision, I committed, and I took the inspired action to make it happen for myself.
And then I went through my own personal NLP Breakthrough experience.
And man-oh-man did I breakthrough so much of the inner bullshit that has been holding me back. It was intense, it was confronting, it required an incredible amount of trusting the process and backing myself, but I did it, I did it for me and now I get to do it for you, too.
My Breakthrough Coaching experience had such a huge impact on me that I decided that I wanted to be trained in this holistic therapy myself so that I could help other women the same way it had helped me.
Since then, I have trained and become certified in many powerful modalities such as a Master Practitioner of Neuro-Linguistic Programming, Master Practitioner of Timeline Therapy®️ and Hypnotherapy, Reiki 1 and 2 and Certified Master Breakthrough Coach.
What is an NLP Breakthrough?
An NLP Breakthrough is a transformative and deeply healing therapeutic experience over 6 or 12 weeks, where you experience a variety of modalities to facilitate a personal breakthrough.
Throughout your Breakthrough I will use a variety of subconscious reprogramming therapies that including Neuro-Linguistic Programming (NLP), TimeLine Therapy® (TLT) and Hypnotherapy, as well as Talk Therapy, Master Coaching, Meditation, Emotional Freedom Technique, and other supporting tools.
The subconscious reprogramming aspects of the Breakthrough allow direct contact with the part of the mind that stores our emotions, memories, behaviours, beliefs, patterns, and habits – the subconscious mind.
A Breakthrough allows you to dig deeper, working on your blind spots and deeply unconscious values and beliefs that you hold which drive your thinking and behaviours. By releasing and reprogramming the subconscious mind this allows you to step back into your life post-Breakthrough with new resources, new perspective, new lessons, and learnings, that will enable you to gain deep clarity and have a clear aligned vision for your future.
The tools you'll be supported with:
Bespoke meditations & hypnosis experiences
Message support directly with Krystal, Monday-Friday
An extensive library of regularly updated resources
Personalised, holistic healing, guidance and support
What is Timeline Therapy®?
Timeline Therapy® is a powerful and effective subconscious reprogramming modality that is used to release negative emotions attached to events from the pasts and rewrite and recode our limiting belief systems.
During a TLT session you will be guided to visualise your 'timeline', a line running from the past to present to future. Then, using your subconscious mind, you will be guided back to the root cause of a particular negative emotion or belief system.
To achieve this, you will be guided in using the power of your subconscious mind and 'active imagination' to locate the root cause, taking you back to the time when an unconscious, specific, negative emotion was first felt. From the root cause you will then be guided through the TLT process to receive learning, inner wisdom and a new perspective that will unlock the cords linked to all similar memories allowing them to release the specific emotion or limiting belief.
What's included in the Breakthrough Coaching experience?
There are two Breakthrough Coaching experience to choose from: 12 or 6 weeks.
The 12-week package is a full and ultimate breakthrough coaching experience, focusing on both emotional release work, rewiring your negative limiting belief and more (see below for full specifics), whereas the 6-week package focuses on just the emotional release work.
Our weekly sessions take place via phone call and Zoom video calls so no matter where you are in the world, this experience is available to you. In fact, I have had the pleasure of working with clients all over the world from United Kingdom, New Zealand, Sweden to America and everywhere else in-between.
12 WEEK BREAKTHROUGH COACHING PACKAGE:
(Full Emotional Release and Limiting Beliefs Breakthrough)
This package includes:
2 x 1hr Deep Dive Session
4 x 1hr Emotion Release Sessions
4 x 1hr Limiting Beliefs Recode Sessions
1 x 1hr Values Alignment Session
1 x 1hr Future You Session
2 x Personalised Hypnosis Audios
Messenger coaching support where needed
Access to my 12-week breakthrough program which includes:

Weekly Subconscious reprogramming tools
Breakthrough Journal and Workbook (PDF)
Access to the Self Care Library filled with Guided Meditations, Higher Self Activations, EFT tapping and Hypnotherapy audios


Exchange: $5,444 AUD

Pay in full & save

$5,000 – Save $444

Payment Plan


Deposit of $626 – then 15 weekly payments of $321.2
For a personalised payment plan please book in a connection call to discuss or email krystal@krystalwilson.com
6 WEEK
BREAKTHROUGH COACHING PACKAGE:
(Emotional Release Breakthrough)
This package includes:
1 x 1hr Deep Drive Session
4 x 1hr Emotion Release Sessions
1 x 1hr Future You Session
Messenger coaching support where needed
Access to my 6-week breakthrough program which includes:

Weekly Subconscious reprogramming tools
Breakthrough Journal and Workbook (PDF)
Access to the Self Care Library filled with Guided Meditations, Higher Self Activators, EFT tapping and Hypnotherapy audio

Exchange: $2,444 AUD
Pay in full & save
$2,222 – Save $222
Payment Plan

Deposit of $544 – then 8 weekly payments of $237.50
For a personalised payment plan please book in a connection call to discuss or email krystal@krystalwilson.com
Something that is important to me is that you take time to make this financial decision for yourself.
I don't want you to put yourself under financial stress. If now isn't the right time, that is okay, I have other low-cost / high value options you can choose from that will enable you to start your journey with me, then when the time is right financially, you can do your Breakthrough.
With that being said if this is a full body 'YES' for you, just like it was me and you are in a position to lovingly invest into yourself, your healing, your growth and your future, then let's do this!
Let's talk it through…
I know first-hand how scary it can feel to take this step, for maybe the first time choosing to prioritise yourself, to do something for you, to invest money and time in your own growth, healing, and development.
I get it, I really do but here is what I want you to know….
You are f*cking worthy of healing.
You are unbelievably worthy of the investment.
You are deserving of the time and energy.
You matter. Your life matters.
But you are the only one who can make this decision for you.
And it's your decision to make.
This decision will have the most rewarding and beautiful impact, not only on you but on all your relationships, with all the people you love because by doing this inner work and healing your wounds, the people in your life that matter most are going to get the BEST version of you.
She lives within you, and she is ready for her rebirth.
If you have questions, I would love to chat, to hear your story, and to explore how I can help you to Breakthrough!