Testimonials are powerful. They can help guide us, encouraging us to lean into our energy as we share in the experience of others who have walked the path before us. I'd love to invite you to read through the words of women who have worked with me on their own empowerment journey, and know that this sense of peace and transformation is absolutely available to you as well. I'm here whenever you're ready.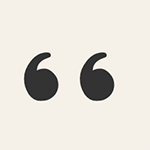 "I truly find it so hard to put into words how this program has helped me breakthrough what has been holding me back. I have been on a personal growth journey for quite some time and I was already reading and listening to personal development books and podcasts, meditating, using a gratitude journal and saying affirmations.
I knew I needed to do something more to get over the hurdles and get rid of my bad habits of self-sabotage.
Through the Master Your Mind program I have been able to recognise exactly what events in my life have caused me to create disempowering beliefs about myself and my self-worth.
Our weekly sessions have shown me what I need to let go of to be able to shine my light brightly. The community created within our group of incredible women all at different levels of self-discovery and growth has been such a blessing. I have truly made friends for life and we have been able to support each other on this journey. Lift others up when needed, motivate and keep each other accountable. Give yourself the permission to let Krystal help you with her expertise to let go of what is no longer serving you. If you do, then the world will truly be your oyster!"
Kristie Pettit, AUS
"Krystal has been an angel in my life! Her kind-hearted, no BS approach to digging deep into my limiting beliefs and releasing them, has changed the trajectory of my life.
Since I started working with Krystal, my business has taken on a whole new focus, one that had always been bubbling inside of me and now I have the confidence to fulfil those business goals.
She has given me clarity, direction, and self-belief. I highly recommend this amazing woman."
Danii
"Honestly, I've spent a decade trying different therapies to help with my mental illness. Every time I do coaching with Krystal, something profound happens.
I have worked with Krystal in her private 1:1 Breakthrough transformation and I've also done her 21 day mindset challenge; she has this unique ability to be both an incredible coach, while also pushing you through your inner bullsh**t.
If there is a need in your life for fulfilment and you want to step into the very best version of you, you need Krystal."
Siobhan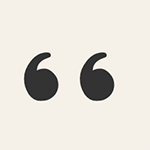 "Before working with Krystal, I was riddled with anxiety and I was having multiple panic attacks every day. My life was ruled by self doubt & an overall feeling of worthlessness. I felt I had no direction or purpose in life.
Not long after I started my sessions with Krystal, my anxiety and panic attacks stopped altogether! It literally felt like a weight had been lifted and now I could breathe easily.
The biggest thing that changed for me, was my mindset. Krystal gave me the opportunity to discover who I really am, to embrace my uniqueness and to learn to love myself, which was something I'd never done before. After my work with Krystal, I finally made the decision to pursue my passion and I'm about to start studying for my dream job. Krystal changed my life. I would highly recommend her to anyone wanting to be the best version of themselves. "
Courtney
"I recently finished a 1:1 Breakthrough transformation with Krystal and followed it up with her 21- day mindset course. Both of these experiences have been amazing! I have broken down limiting beliefs, I've worked through past trauma dating back to my childhood, and helped work through some boundaries around toxic relationships and my inner mean girl. I have set up some daily self-love practices which have been a game changer for me, especially being a mum of a 3 year old and about to welcome our second child into the world.
Not only have I seen a difference in myself, but so has my husband and closest family and friends.
If you're on the fence about signing up with Krystal, please, please, please choose to invest in yourself; I promise you won't be disappointed! In Krystal's words, you deserve to show up for yourself. You are so worthy."
Krystal
"I've completed a 1:1 Breakthrough, Be the Light (twice!), and I'm now going to embark on the Master Your Mind program with Krystal. My journey with the beautiful Krystal began over a year ago, and it has been one of the most amazing experiences of my life. After years of knowing that I had to change things, I finally did. At the lowest point in my life, a door opened and there was Krystal! Whilst I was apprehensive at first, I was really my own worst enemy and still struggling to silence my "inner mean girl".
A year later, I am a completely different person!
The advice I have for people who are beginning their journey with Krystal is, trust her! She knows what she is doing and she will be there every step of the way to provide you with all the motivation and support that you need. Also, trust the process and more importantly SHOW UP FOR YOURSELF no matter what! Krystal Wilson, you are absolutely amazing! This journey with you has been incredible and I want to keep showing up and keep learning from you! There are no limits to personal growth and development."
Melanie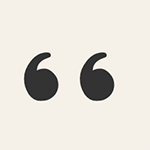 "Working with Krystal has been absolutely mind-blowing! Krystal is loving, supportive and non-judgemental, at the same time she called me out on my BS which has lead me to a MONUMENTAL shift in my mind! It's brought up some crazy stuff from my past, but Krystal is there every time I have needed her to support me. I have grown and learnt so much.
This whole experience has been amazingly positive!
Thank you Krystal, not only have you rocked my whole world in the best possible way, but you have also completely changed my life…for the better."
Elisha
Dear Krystal,
I have been wanting to write a testimonial for quite some time. I just wasn't sure what or how I could properly say everything I needed to say! What I want to say is partly to you, and partly to those looking for something or someone to help them. I feel like it is such a hard place for people to begin with; to commit to a journey with you, because they are probably seeking you out at a time they feel down or lost, and I would even say some may even be sceptical that it could help them at all. They wonder, 'can working on myself really make any difference?'
The answer is YES!
I know that I resisted, and through it you stuck with me. Challenging me to want this for myself. To raise my vibration and to not be scared of the outcome. It wasn't until my third session with you that I felt it. I felt the shift then, and I was open to feeling it because of the two, hard slog sessions we had been through together before we reached that point.
I feel like the first time around I was stuck, I put up a wall and I didn't want to do the work, I just wanted you to 'fix me'. The thing I can recognise now is that the truth is, I was there. I was showing up. I did want to change, and I knew there was more for me. I felt stuck in my relationship with my husband, knowing that we were good together; but knowing it wasn't enough. The first time we spoke I asked you "what happens if I work on myself and he doesn't change – wont we be further apart?" and you said, 'Someone has to go first. If you are good together, you will rise together.'
Before working with you, I had felt a pull towards speaking in front of people, I wanted to share my message, I needed to help people and I really believed I had something to say. Here we are now, a year after working with you, and I now have a job where I stand in front of an audience, and I help people.
I am filled with so much love and gratitude from the group program you offer, 'Master Your Mind." I thrived off being in a group of women, supported and guided by you. You gave us your belief in us, until we had it for ourselves. You told us that what we put in, is our good enough right now. And you have given me a voice in my head that is no longer telling me that I am hopeless, and not worthy of being on this earth. Yes, that inner critic is still a b*tch sometimes, but I have ways to turn down her volume, to not believe her trash talk, and to stop myself from spiralling into depths of believing that my friends and family would be better off without me. I have chosen JOY. I use your methods to get me back on track, to switch and flip a negative thought or emotion. Now, I really do believe in myself.
This journey is not linear; and I had my doubts at times. I resisted and decided (told myself) that this was not for me. But through it all, Krystal's faith, love and belief in me never left, and when I needed help again, I was welcomed me with open arms, and I felt safe.
I will undoubtedly sign up with Krystal again, and I thank her for working with women like me so that we can step into our power.
Love, Cas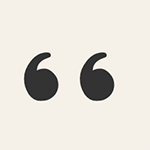 "Krystal is AMAZING! She has helped me heal and grow, so I can move forward in life with confidence and poise."
Elspeth
"AMAZING, life changing, mind altering and one of the most positive things I have done for myself in many, many years. Krystal, you are incredible. Thank you!"
Stefanie